Guided Salmon Fishing Trips
Spring Chinook Salmon
These fish are highly prized for their superior Omega-3 EFA content and, in our opinion, are the best tasting among all the salmon varieties. Spring Chinook Salmon are an exciting fish to catch, and they range from eight to 15 pounds each. Our fishing waters include both the Columbia and Willamette Rivers. We will be using a variety of effective techniques from back bouncing to trolling cured baits or flashy lures to land these amazing fish.
Min – 2, Max – 6 passengers
Prices starting at:
Full Day trips: $200 per person
½ Day trips: $125 per person
Months: March - June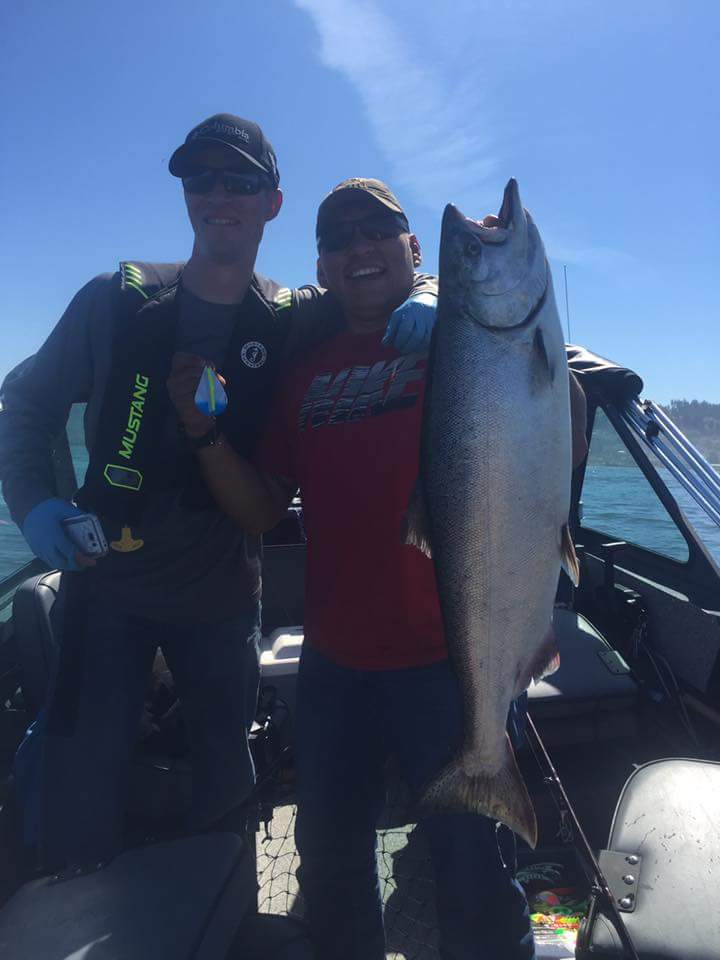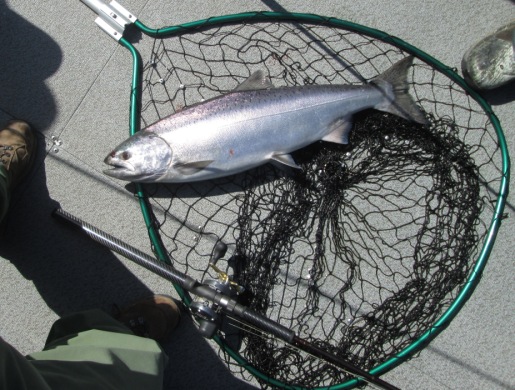 Fall Coho and Chinook Salmon
Coho Salmon are the most aggressive species of salmon. Violent strikes and hard runs are trademarks of the Coho. Fall Chinook are the largest salmon species, reaching weights of over 50 pounds. Our fishing waters include the saltwater regions of the Columbia River (Buoy 10 and Estuary), Mainstem Columbia, and many small Oregon coastal bays and tributaries. Our guides use proven techniques to ensure success – floats, back bouncing and trolling baits or lures.
Min – 2, Max – 6 passengers
Prices starting at:
Full Day trips: $200 per person
½ Day trips: $125 per person
Coho Months: August - October
Chinook Months:  October - December
Book a Salmon Trip with AAA
Ready to fish for the prized species in the Northwest? Call us: 503-781-6473