Freshwater Marlin
Columbia River & Willamette River
The Oldest Freshwater Residents
White Sturgeon are some of the oldest freshwater residents in the NW region. Decendants of the dinosaur, strugeon can be over 100+ years old. They can measure over 15 feet in length and weigh over 1,000 pounds.
Known also as the Freshwater Marlin, these giants can display some exciting acrobatics and powerful runs.
Columbia and Willamette Rivers
White Sturgeon are primarily freshwater dwellers, so our hunt for them takes place on the Columbia and Willamette Rivers.  At anchor, we will be using heavy gear and tackle with a plethora of cured baits to land these fish.
Guided Sturgeon Fishing Trips
Minimum two people to 6 passenger maximum
Prices starting at:
Full Day Trip: $250/person
Half Day Trip: $150/person
Experience beautiful waterways
Benefit from decades of experienced guides
Hire a Local Fishing Charter
Choose our highly recommended guides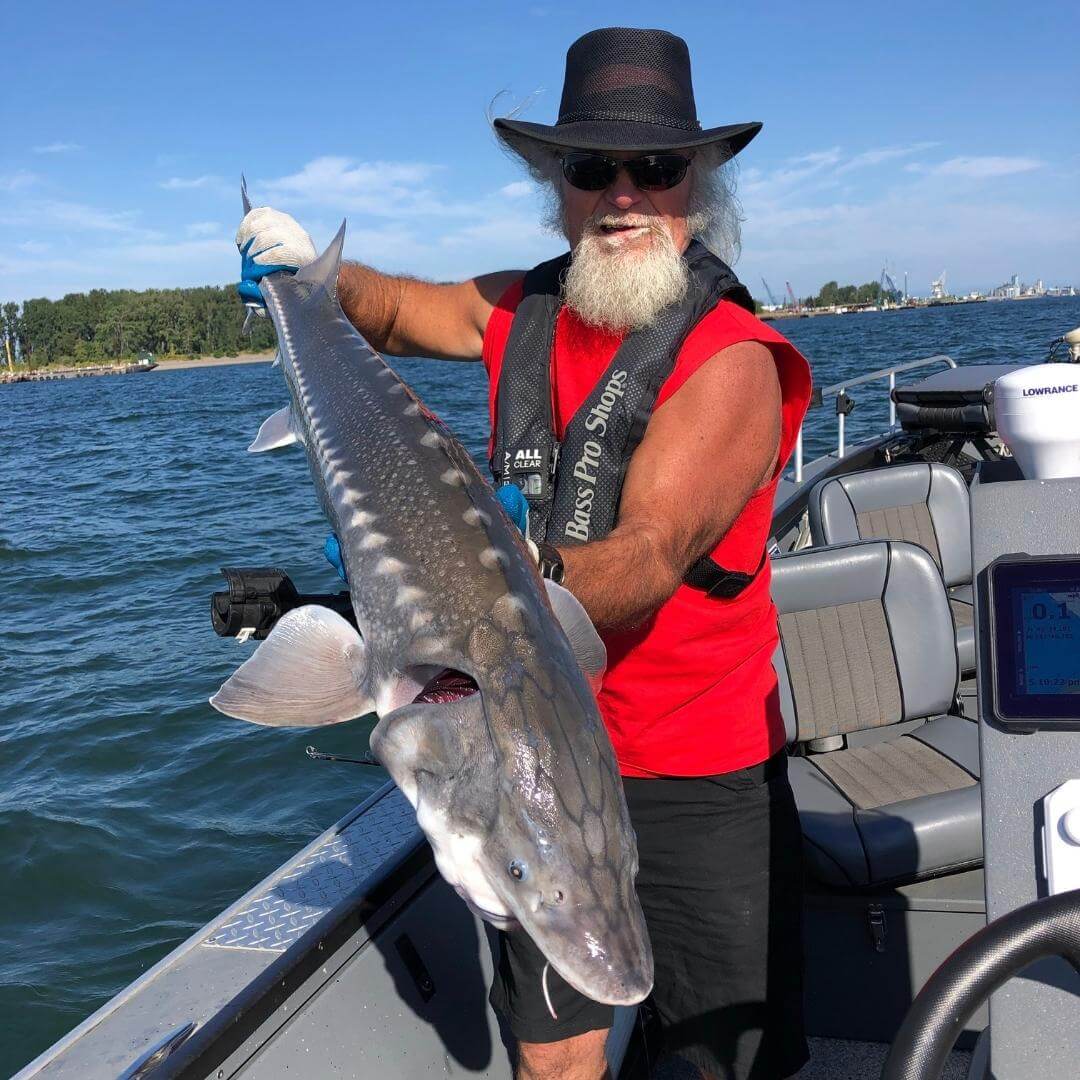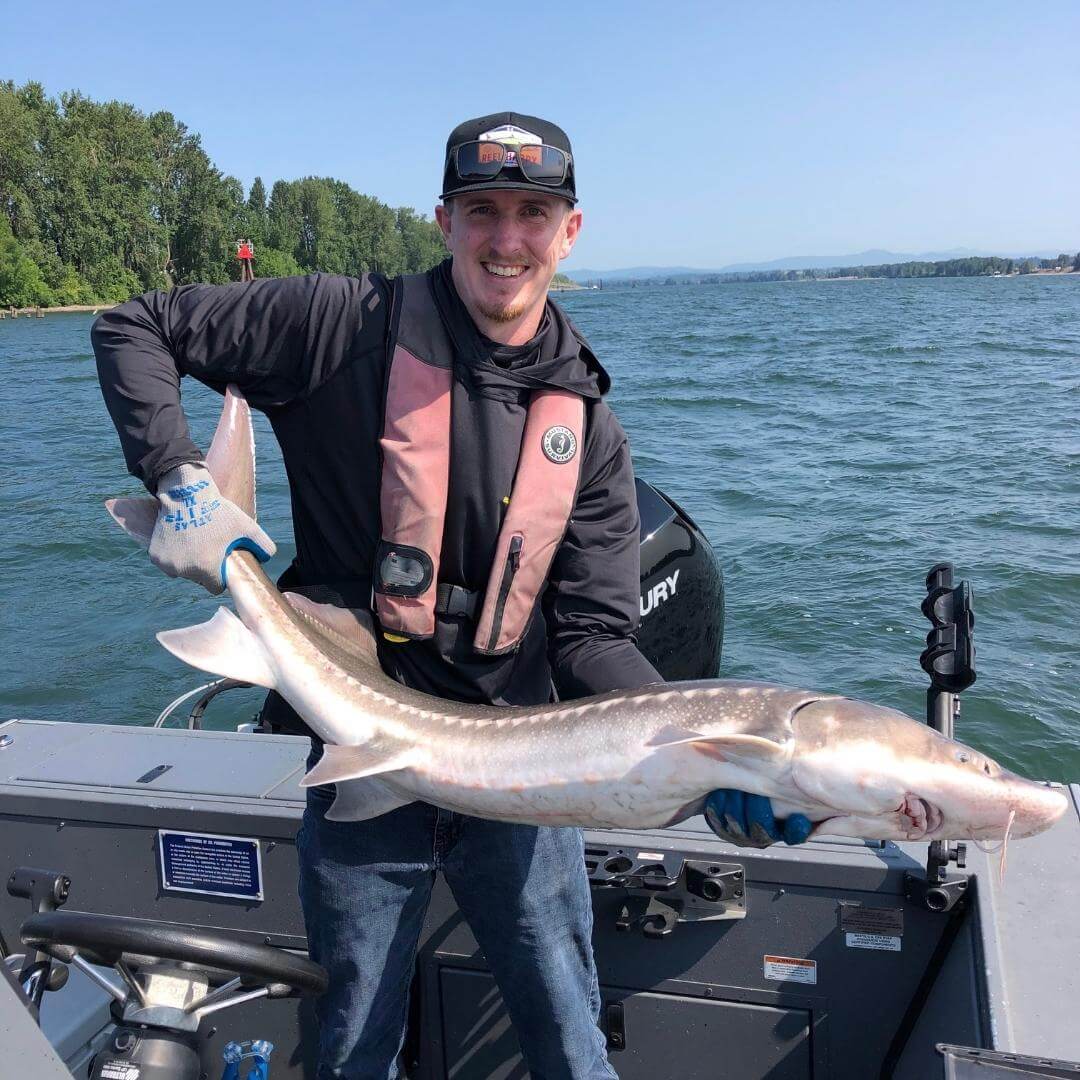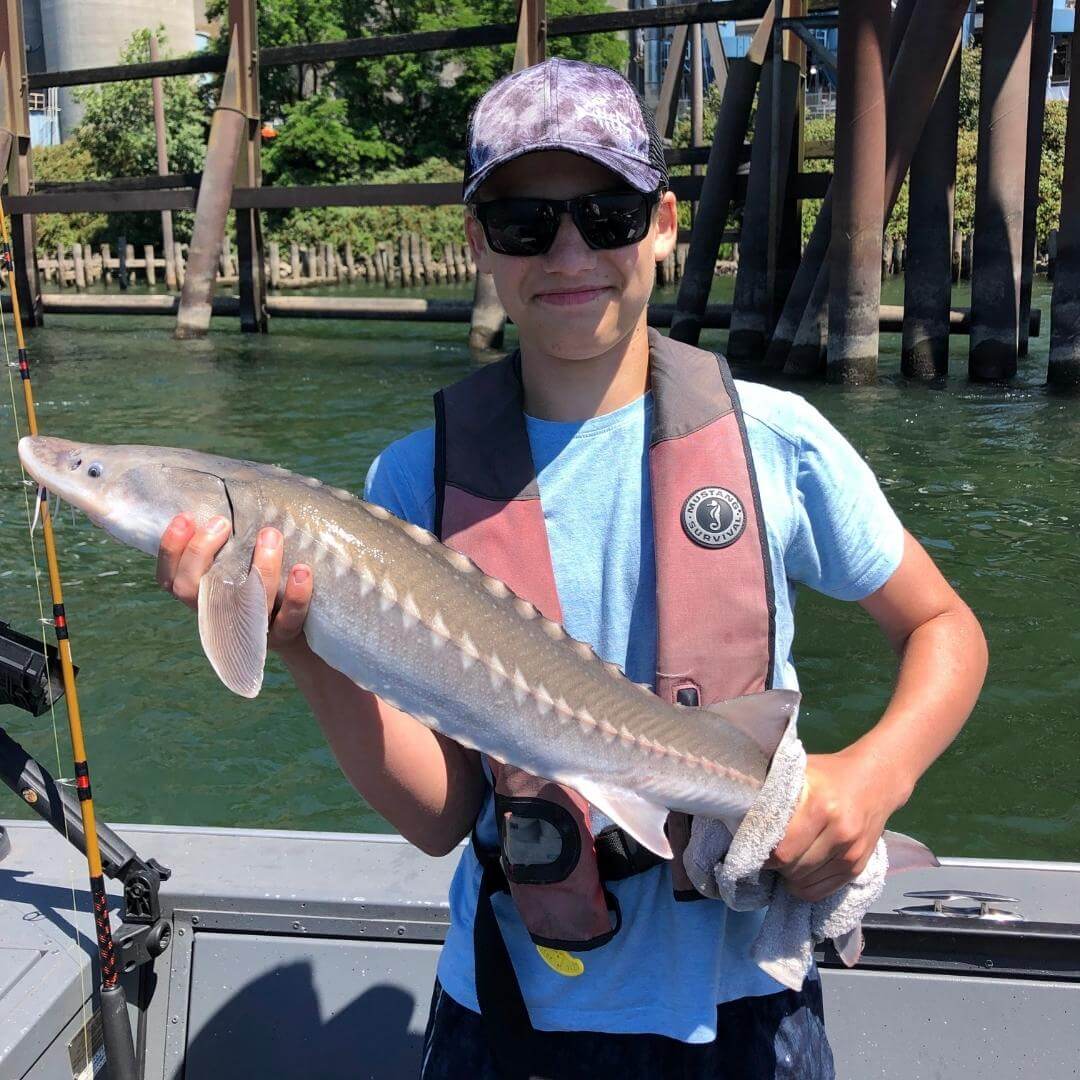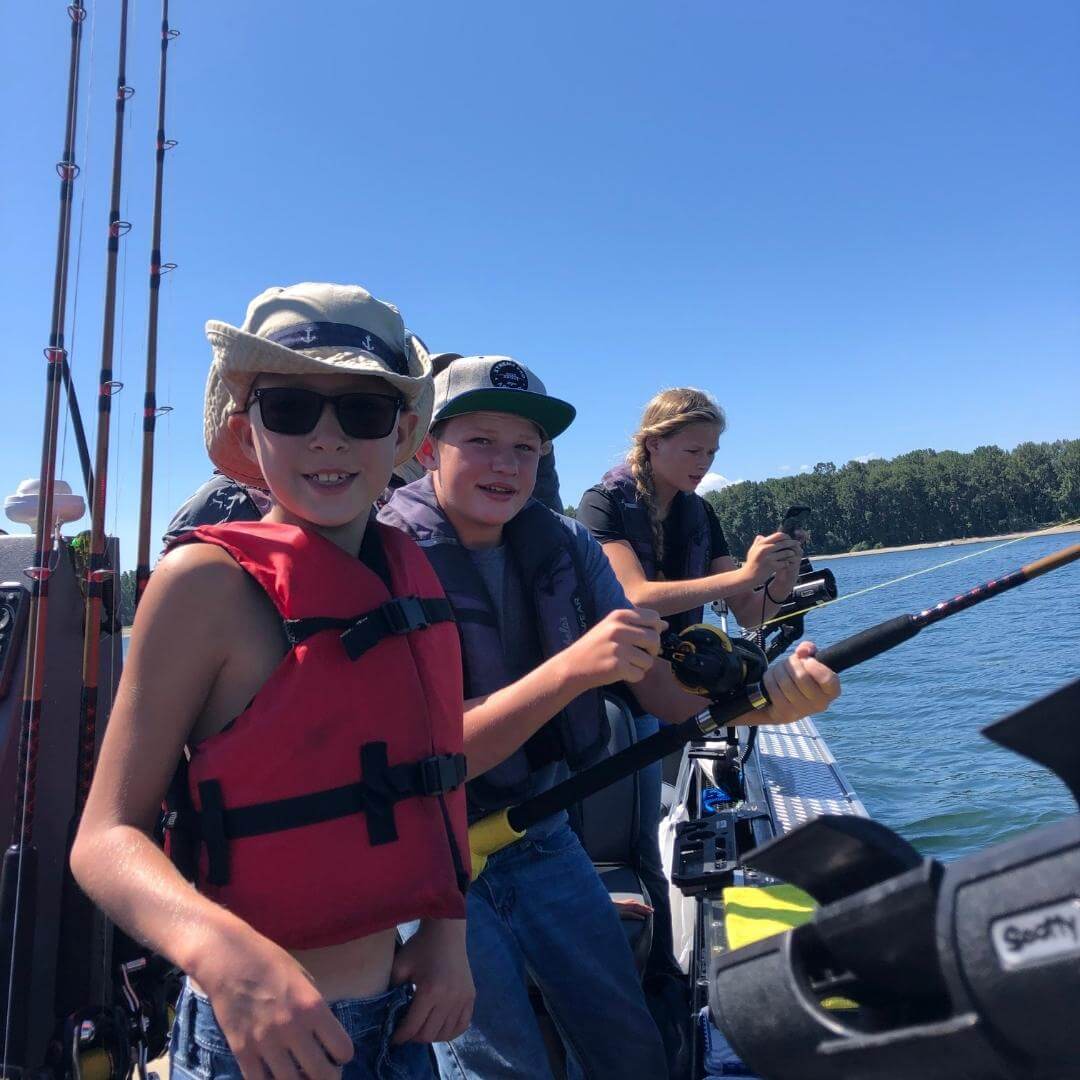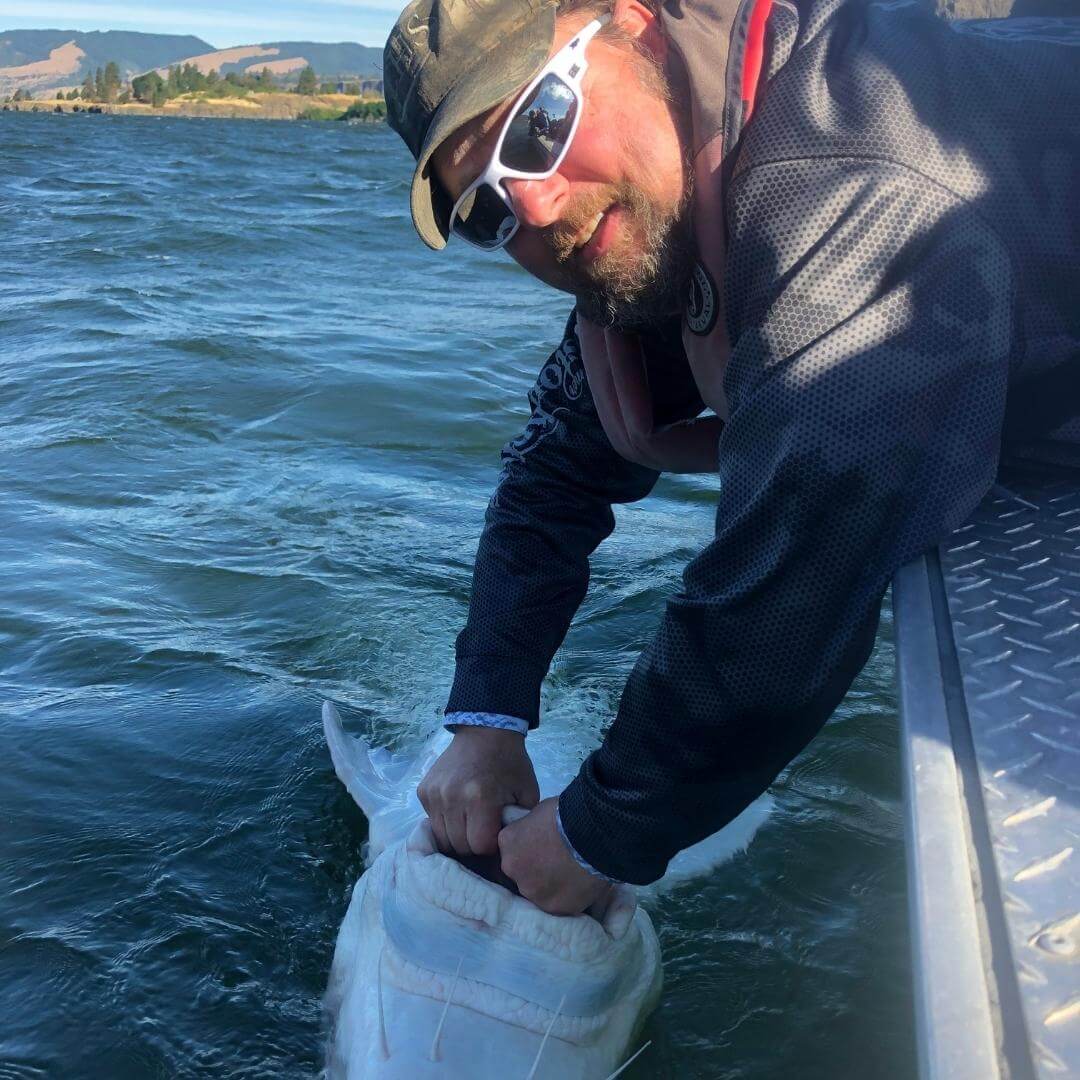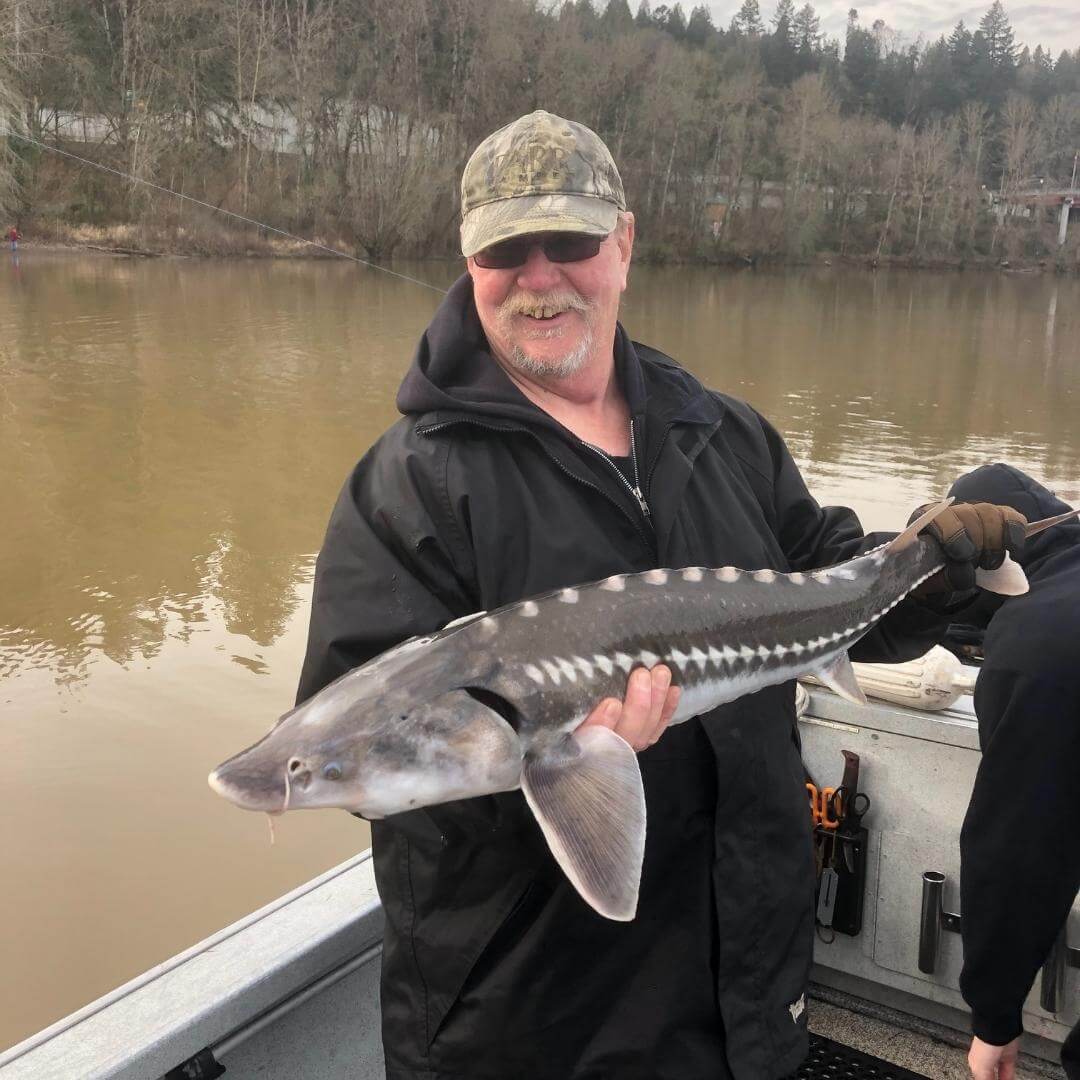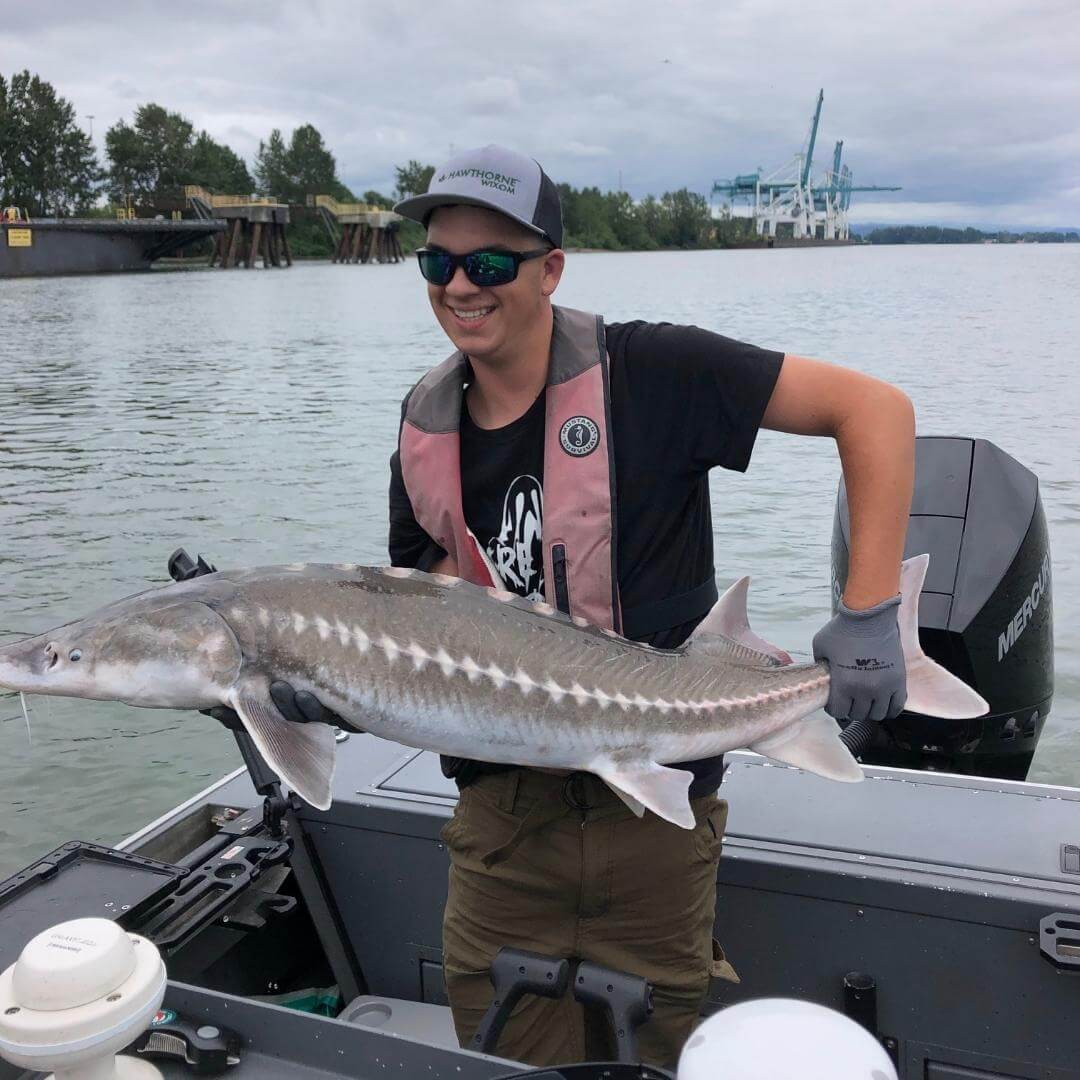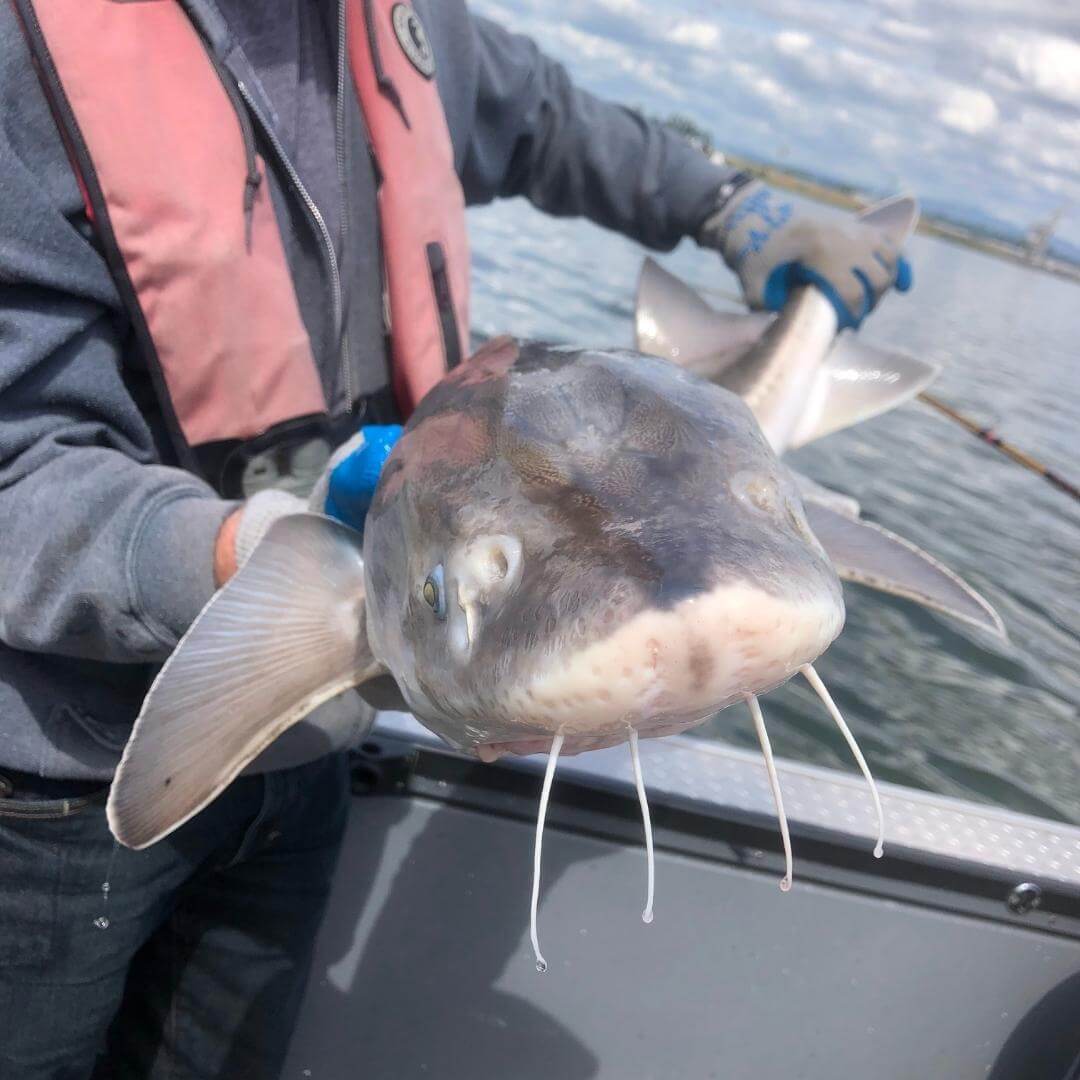 Book Your Guided Fishing Charter for Sturgeon Today!